The Integrated System Diagnostic Design or ISDD Tool Suite provides a start to finish solution for meeting all the diagnostic needs of system design. The ISDD design process is centered around functional modeling of systems which is used to develop the diagnostics and failure analysis necessary to influence and fully support effective integrated systems design. This includes: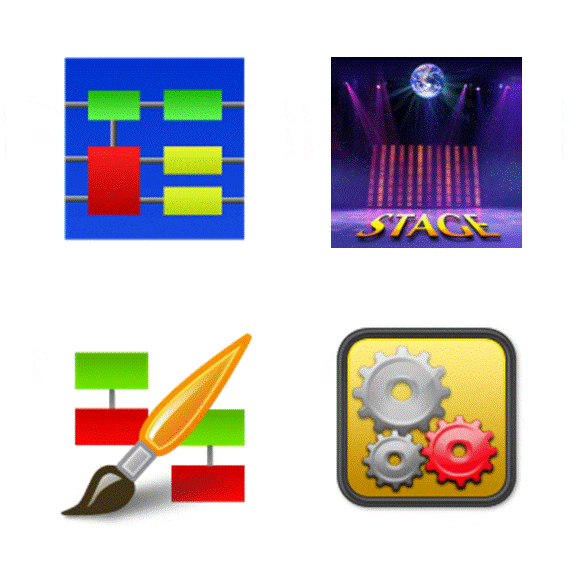 Analysis of Fault Detection and Fault Isolation.
Interoperability and reuse of interdisciplinary-produced design data
Analysis of critical failures and their impact upon safety.
Detecting and reducing false alarms caused by diagnostics.
The impact of prognostics upon fault detection/fault isolation and mitigation of critical failures.
Development of vehicle health management and troubleshooting diagnostics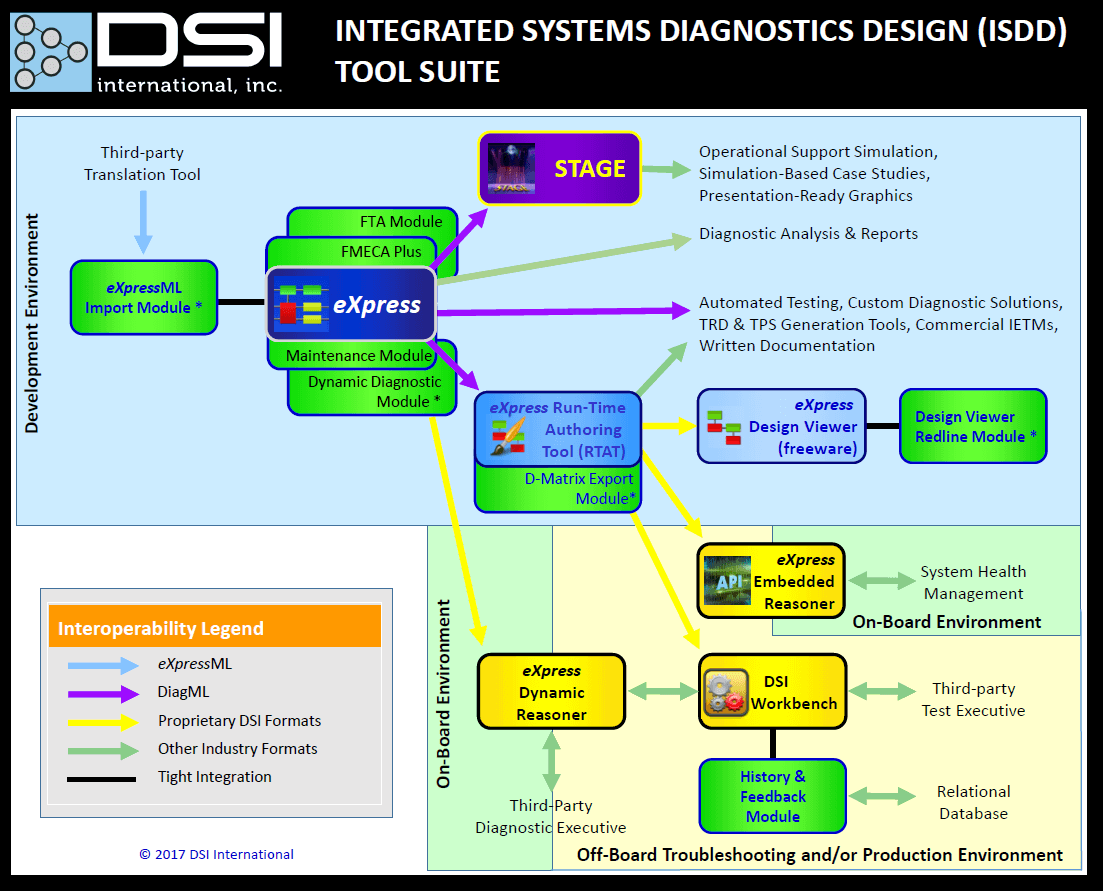 ISDD Tool Matrix
* The ATML and PDEL Test Results Modules are configured in RTAT, but utilized within DSI Workbench.
† The eXpress Design Viewer is a freeware viewer of eXpress model and diagnostic data; the Redline Module, however, requires a license.
‡ The eXpress Dynamic Reasoner can be used with DSI Workbench, STAGE, and third-party products (Windows only).
Details on each of the tools within the DSI ISDD Tools Suite:
eXpress is a fully-featured, off-the-shelf software application providing an environment for the design, capture, integration, evaluation and optimization of System Diagnostics, Prognostics Health Management (PHM), systems testability engineering, failure mode and effects analysis and system safety analysis.
Read More
STAGE simulates aspects of Diagnostic, PHM and ISHM Engineering, showing the support capabilities of a System during its useful lifetime. Many types of analysis can be performed on STAGE, including Testability, System Reliability & Mission Success, Sustainability, and Logistics Resource Allocations.
Read More
DSI's solution for publishing of eXpress diagnostic design data and integration and deployment of Systems Diagnostic and Prognostic designs within real-world troubleshooting environments.
Read More
DSI Workbench allows for deployment of eXpress or user supplied diagnostics within production and maintenance troubleshooting environments. DSI Workbench facilitates the integration of diagnostic design views, engineering views, photos and videos within an integrated environment.
Read More
Related Links