eXpress Design Viewer
The eXpress Design Viewer allows users of eXpress to distribute diagnostic design data which has been exported from eXpress using Diag-ML and then imported into the Run-Time Authoring Tool. Design files (i.e. ".pd" files) created by the Run-Time Authoring Tool can be distributed and viewed as required by customers and engineering groups that need to review the developed system diagnostics but do not have either eXpress or the Run-Time Authoring Tool.
Select download latest version of eXpress Design Viewer…

Model View
The eXpress Design Viewer model view fully recreates the graphical view of the eXpress models in the viewer. The model view displays hierarchical and fully-graphical representations of objects, nets, functions, failure Modes and test. The model view can be easily switch into a grid view mode to view the selected items in the design tree.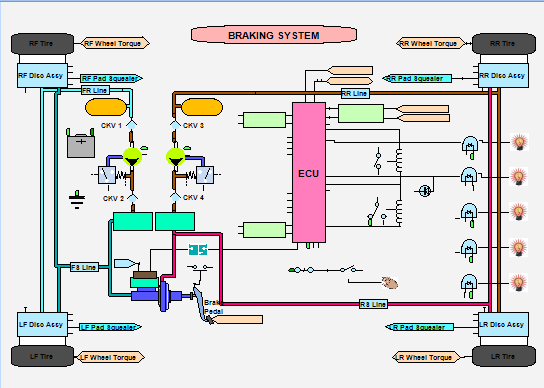 Grid View
The eXpress Design Viewer grid view represents the design data in a grid which is modelled after the eXpress grid view for model data. The grid can be customized to show details for objects (include components, assemblies and I/O flags), nets, functions, failures modes and tests.


Diagnostic View
The eXpress Design Viewer diagnostic view displays the diagnostic as standard windows tree and a graphical representation of the diagnostic flow. By selecting a node in the diagnostic flow, details about either the selected test or selected fault group will appear in the panels to allow for review of test and fault group details.