DSI Workbench
Guided Troubleshooting and Embedded Diagnostics for the Technician
DSI Workbench allows for deployment of eXpress or user supplied diagnostics within production and maintenance troubleshooting environments. DSI Workbench facilitates the integration of diagnostic design views, engineering views, photos and videos within an integrated environment.

Integration of diagnostic and design data
Integration of test procedures, test setup prerequisites and remediation procedures
Allows for including engineering design drawings, photos and videos which in turn can interact with the diagnostics
Manage multiple system diagnostic procedures.
Integration with test executives using ATML (IEEE 1631.1) or PDEL (IEEE 1545).
Integrated database to track and record repairs and fault resolutions.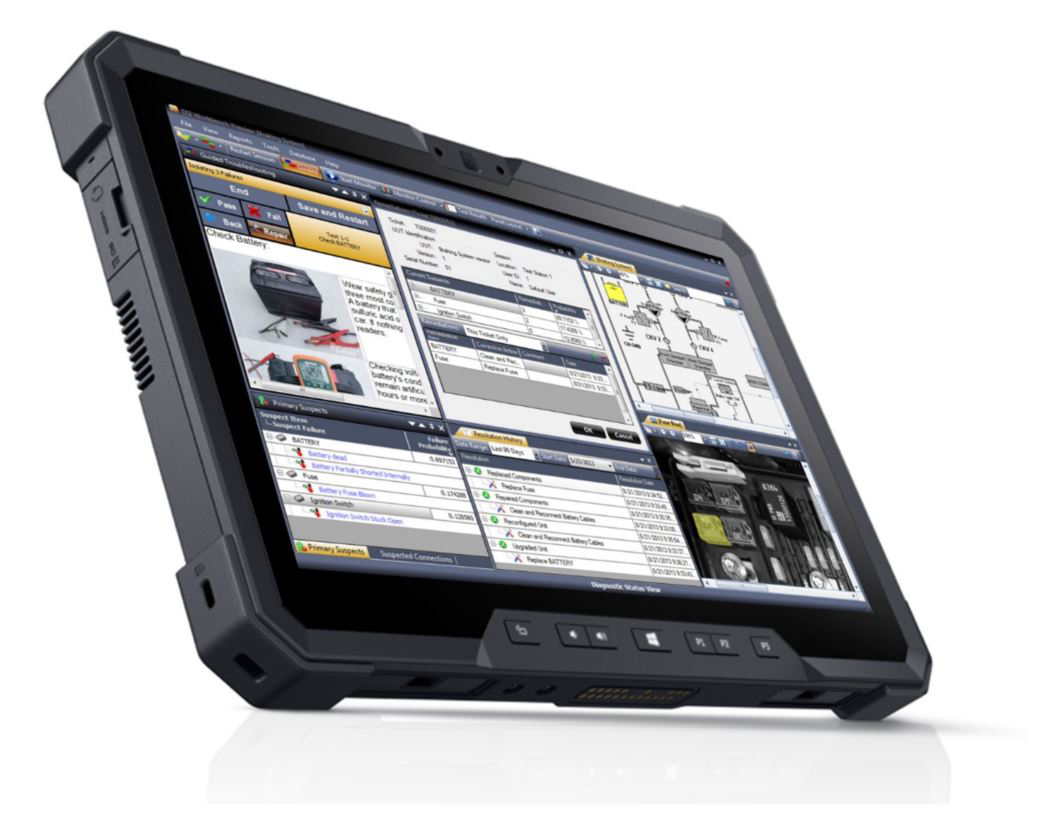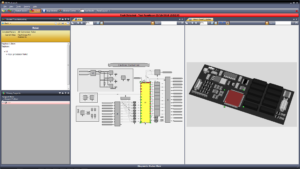 DSI Workbench History & Feedback Module
The DSI Workbench History & Feedback module tracks and records maintenance actions and fault resolutions in DSI Workbench. The Workbench Reports application provides reports on resolution history and maintenance performance.

Setup and maintain troubleshooting tickets.
Tracks fault repairs.
Tracks and reports upon fault resolutions.
Provides reporting for administrators to gage the performance of diagnostic and maintenance actions.
Supports S1000D technical publication environments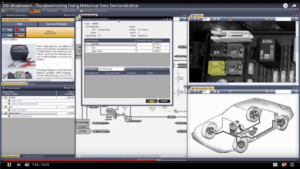 DSI Workbench API
The DSI Workbench Application Programmable Interface allows for embedding the DSI Workbench diagnostic reasoning, controls, reporting and data tracking capabilities into a custom user developed application. The API provides feedback from databases and user prompts into reporting of diagnostic actions taken.

Allows for deployment of eXpress generated static diagnostics to work with user supplied tests executives and maintenance software.
Automated reporting of diagnostic results based upon supplied test conditions.
Allows customization and configuration of diagnostic reporting methods.
Supports tree-based diagnostic, dynamic diagnostic sessions and fast fault signature lookup.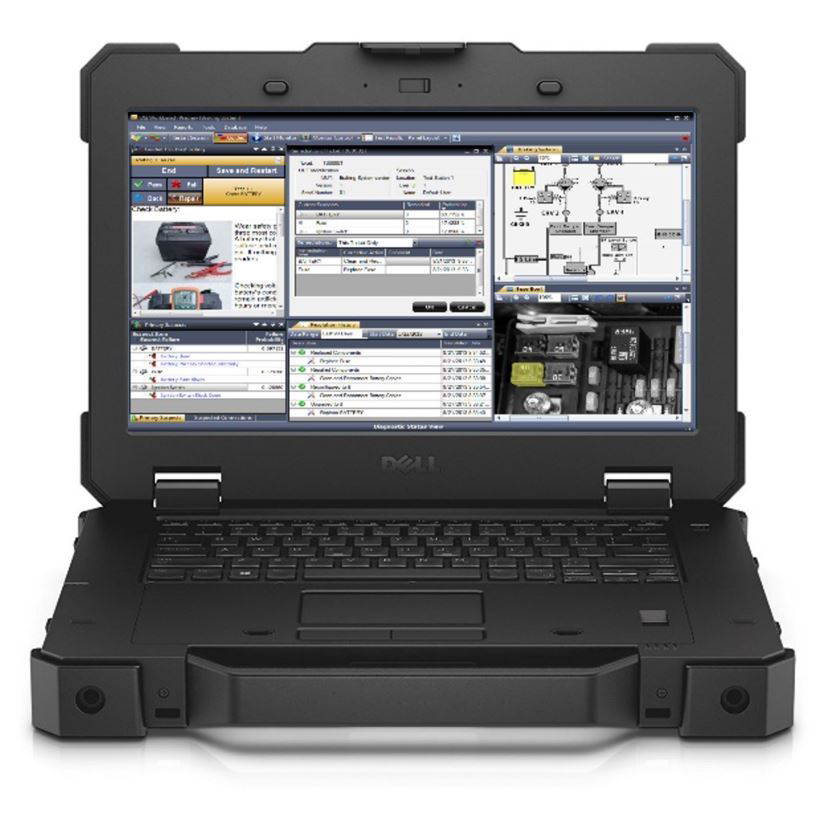 ** For more information regarding DSI Workbench API, click here.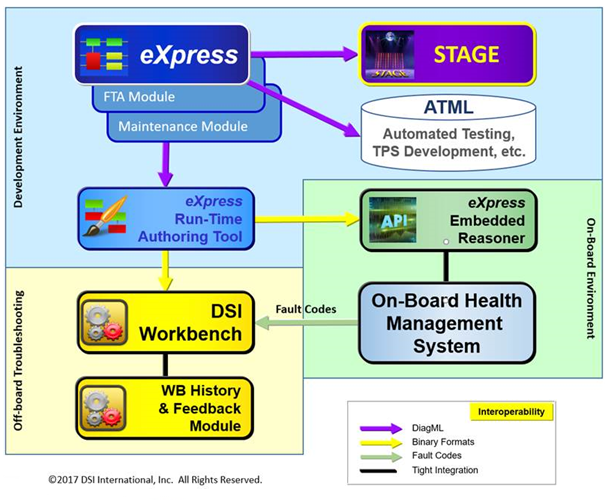 DSI Workbench Database Management Tool
The DSI Workbench Database Management Tool allows database administrators to create, setup and manage databases used for storing repair and fault resolution records from the DSI Workbench Database.
Using this tool, the administrator can create and setup a new database to a predefined database template. This includes setting test locations, operating conditions, resolution categories, resolution types, user rights and users (note: administrators may also directly add and administer users directly within DSI Workbench) all of which can be directly stored in the template and applied during the initial creation of the database.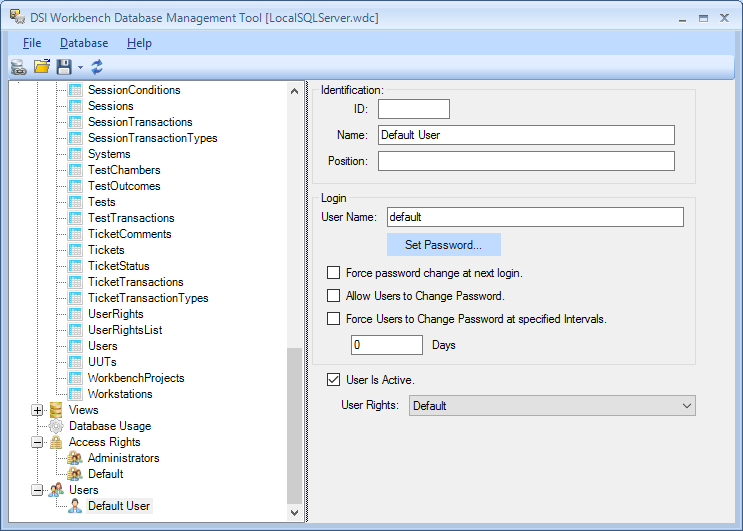 DSI Workbench Report Viewer
The DSI Workbench Report Viewer automatically generates reports using the data stored in the DSI Workbench database. The tool allows project planners and administrators to run queries and checks to determine the effectiveness of currently deployed diagnostics and identify areas needing improvement or redesign. In addition, more specific inquires can be performed to examine the state or status of specific units under test and repair.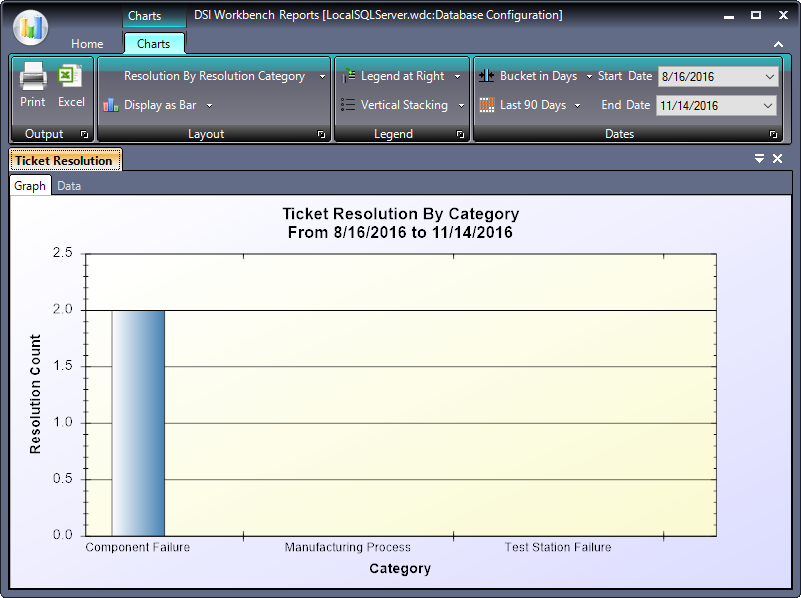 Related Videos
Related Links