ISDD Module
Remote Modeling and Analysis
The ISDD Module allows eXpress to be accessed across a network, not only enabling remote modeling and analysis, but also providing a mechanism for automating the integration of diagnostic design data from eXpress into Model Based System Engineering (MBSE), Product Lifecycle Management (PLM) and other digital engineering platforms.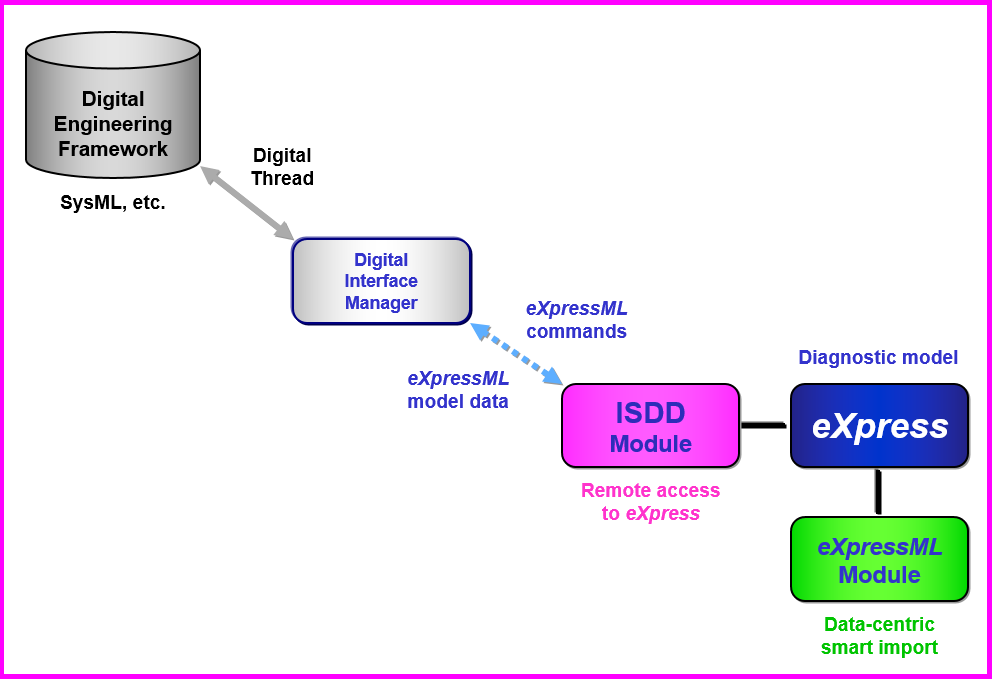 When the ISDD module is enabled within eXpress, diagnostic model and analysis data can be accessed remotely by sending commands to eXpress using TCP/IP (or another communications protocol). The commands supported by this module are defined within the eXpressML schema; also, model data sent to and from eXpress is represented using eXpressML.
Note: If you have level-two access to the DSI Web Site,User Dashboard.
you can download the latest eXpressML schema from your