Run-Time Authoring Tool
The Run-Time Authoring Tool is DSI's solution for publishing of eXpress diagnostic design data and integration and deployment of system diagnostic and prognostic designs within real-world troubleshooting environments. The diagnostic and design data exported from eXpress using the eXpress DiagML export is used to create diagnostic projects in the Run-Time Authoring Tool. These project once created can be then immediately published to DSI Workbench to be used in troubleshooting or enhanced using the Run-Time Authoring Tool to improve the troubleshooting process.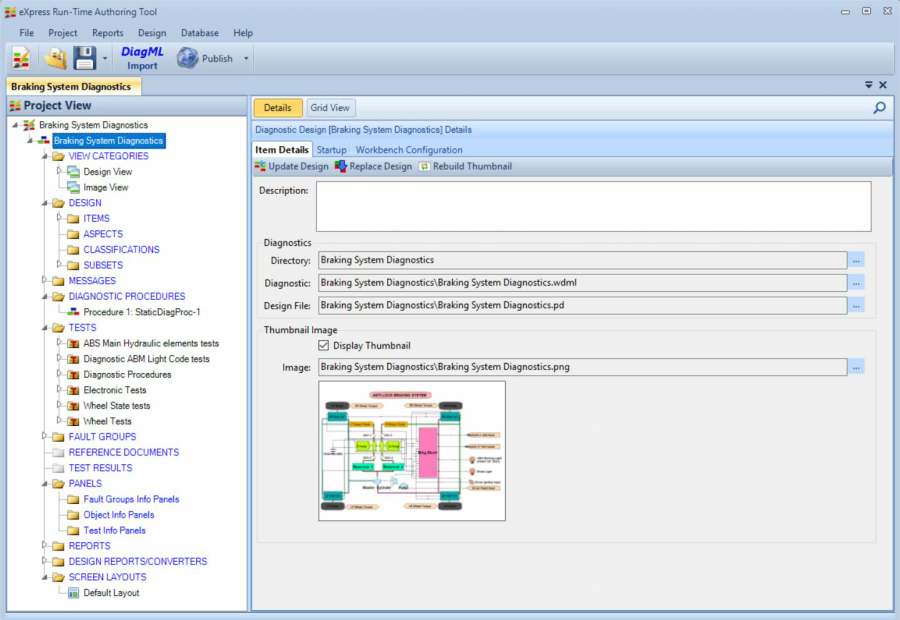 Multiple Publishing Options
Diagnostics designs created in the Run-Time Authoring Tool can be published for many different purposes including:
The DSI Workbench for the technician based troubleshooting environment.
The eXpress Design Viewer for technical design review.
The Marvin Test Systems ATEasy Fault Analysis for board level troubleshooting.
D-Matrix Analysis for evaluations of diagnostic effectiveness.
The S1000-D Xml diagnostic design format for use in 3rd party troubleshooting tools.
And any custom solution with the assistance of DSI International technical support.
The DSI Workbench troubleshooting interface is fully customizable in the Run-Time Authoring Tool. This includes adding and automating views, selecting details panels that will appear in the interface and enabling or disabling interface features such as menu and toolbar items.
Related Links
Related Videos