Relicensing an already configured License Server
When renewing the license on a server that is already setup for issuing licenses to client system, the user's license administrator (i.e. usually an IT person) must:
Point the existing license service to the new license file.
Stop then restart the license service.
Point the License Service to the New License File
To point the license server to a new license file, open the LMTOOLS utility and then select "Config Services". Then select browse for the "Path to the license file" to point to the new license file. Finally, select "Save Service" to save the changes to the license service.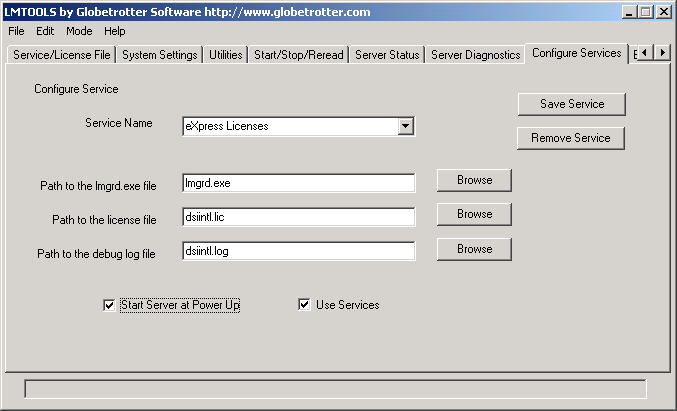 Stopping and Restarting the License Service
To stop and then restart the license server, select the "Start/Stop/Reread" tab in the LMTOOLS utility. Then select "Stop Server" and then select "Start Server".
Note: If the license server does not properly stop then select "Force Server Shutdown" prior to selecting the "Stop Server" button.